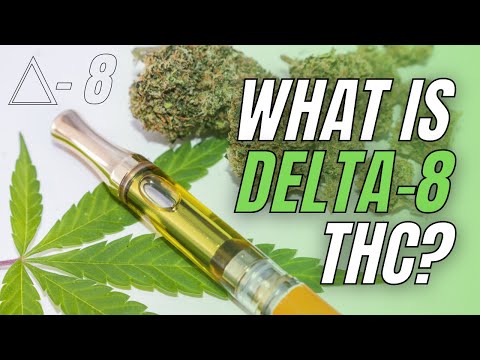 Delta-8 is a cannabis compound that has become popular because of its similarity to THC, the main compound in cannabis that gets you high, causing euphoria, happiness, sedation, symptom relief, and much more. Large amounts of THC are found in a majority of cannabis strains.

Check Out The Best CBD Brands!
x
Delta-8 will get you high, albeit not as high as common delta-9 THC. For those living in states where cannabis is illegal, delta-8 may be a legal way to experience some THC-like effects from cannabis. Some consumers may even prefer cannabis products that aren't as strong as common THC, even if they can legally obtain THC products. THC can cause negative effects for some, bringing on anxiety or paranoia. Delta-8 may offer a smoother, milder high.
Delta-8 has more similarities to THC (delta-9) than CBD, both in its chemical structure and because it gets you high. Delta-8 THC binds to the body's endocannabinoid system more like delta-9 THC. CBD doesn't bind as readily to the endocannabinoid system, making it non-intoxicating, although CBD can offer medicinal benefits for the consumer.
If you are looking for effects similar to THC but with a reduced potency, delta-8 may be for you. If you seek relief from certain symptoms and don't want to get intoxicated, you may want to try a CBD product.