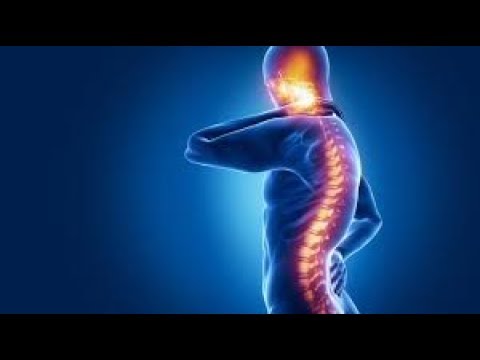 Kevin Ameling from Colorado never thought he would end up a cannabis patient. Cannabis was actually his last choice. Pharmaceuticals failed him. His doctor told him, "Try cannabis."
Cannabis provided relief from the neuropathy he was experiencing. Something pharmaceuticals could not provide.
Causes Of Spinal Stenosis?
Following are mentioned some common, as well as rare causes of this medical condition:
Osteoarthritis: in most of the cases, the narrowing of the vertebral lumen occur as a result of arthritis. Arthritis leads to the formation of bony spurs, narrowing of lumens, and thickening of ligaments; all of which contribute greatly in stenosing a passage
Injuries: if there occurs any injury to the spine, the surrounding inflammatory response shall lead to stenosis as well
Disc herniation: such a condition is more common with, as well as and in the context of a history of an injury. With the vertebral cushions herniating between the vertebral bones, the lumen can get narrow and nerves are impinged upon
Tumors: if there is any tumorous condition of the spinal cord, it can produce stenosis as well by obstructing the lumen
Symptoms Of Spinal Stenosis:
Symptoms of spinal stenosis may vary according to the part of the vertebral column being involved. This condition usually tends to affect the lower back, and hence, the common signs and symptoms that emerge are mentioned as follows:
Sciatica: sciatica is referred to as the pain that begins from the lower back and shoots down into the legs. It occurs as a result of the lower spinal nerves being pressed upon
Inappropriate bladder and bowel control: if the nerves to the bladder or the bowel are interrupted, the patient may experience loose
CBD Oil And Spinal Stenosis:
CBD oil has been known to play a huge role in treating many conditions including those related to inflammatory and psychogenic causes. Conditions like spinal stenosis, that occurs basically due to a previous or an ongoing inflammatory reaction, has also shown to benefit from the use of CBD oil.
The fact that CBD hemp oil contains a lesser amount of the psychoactive compound THC proves its use within a safe range
Cannabidiol acts as an anti-inflammatory agent that helps to subside inflammation. Thus, Cannabidiol for sciatica can make a great remedy in this context It helps to treat nerve-related conditions like MS and other neuropathies. It helps to reduce tingling sensations, motor, and sensory weakness, as well as chronic pain, which are the symptoms of neuropathies like spinal stenosis. A backache is a common and annoying symptom of this disease. Hence, CBD oil for back pain can be used by the patients with spinal stenosis.
Cannabinoids For Spinal Cord Injury (SCI):
According to a study, the endocannabinoid system is present in an intact spinal cord, injury to which can destroy the system's regulation as well. As cannabinoid acts on the endocannabinoid setup, the activation aids in overcoming the untoward effect caused by SCI.
Shop online: e
Only full spectrum 100% CBD oil is sold by us. The result is a
super potent, high-quality extract with outstanding medicinal value.
We offer same day shipping to all 50 USA states and over
40+ international countries around the world. All products ship fast with address verification and tracking numbers.
(Legal to purchase in all 50 states without a prescription)
Become a CBD Sky Affiliate: e
Visit my YouTube Channel:
FDA DISCLOSURE:
—————————–
These statements have not been evaluated by the FDA and are not intended to diagnose, treat or cure any disease. Always check with your physician before starting a new dietary supplement program. Cannabidiol (CBD)is a natural constituent of hemp oil.