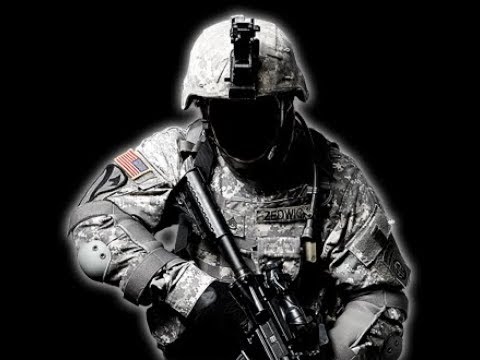 Anyone who has ever witnessed a loved one suffering from post-traumatic Stress Disorder (PTSD), knows how devastating it can be. One of the oldest medicinal herbs, cannabis, has shown impressive results.
What is Post-Traumatic stress disorder?
A stress response to real or perceived fear that persists over time is called post-traumatic stress disorder. This can result from an incident that you have experienced or witnessed in someone else.
This disorder is characterized by the inability to stop the fight-or flight fear response.
Nightmares
Hypervigilance
Avoidance of certain situations – often connected to 'triggers '
Depression
Loss of enjoymentLoss of sensationInsomnia
Anxiety
These can often be triggered by:
Flashbacks and intrusive memories
Inability to control emotions like angerkidnapping
natural disaster
Physical assaultCar or plane crash
mugging
war experience
violent crime
Death of a close friend
The most common treatments include counseling or pharmaceutical drugs.
Pharmaceutical MedicationStrong medication like antidepressants, painkillers, opioids and therapy can be dangerous. Although these medications have provided some relief for some, they can also cause side effects and other dangers.
Patients can feel numb from antidepressants, opioids and sedatives. It can reduce their anxiety, but it can also dull their joy. Many people seek medication to feel emotions and joy again.
Additional side effects of medication include constipation, low sexual drive, weight gain, and other issues. In the United States, the risk of becoming addicted to opioid medication is increasing by the day. Many people with post-traumatic stress disorder prefer to feel their anxiety symptoms than be numb by medication.
It takes a lot to be able to counsel someone with PTSD. A qualified therapist will discuss trauma in stages so that they can gradually desensitize the patient from anxiety.
The New Solutions
One of the most ancient medicinal herbs ever used by humans is the latest breakthrough in PTSD treatment. It's being used for PTSD and many other disorders and illnesses that are difficult to treat.
The use of cannabis derivatives for medical purposes has seen a huge increase in popularity. There are many medical conditions that medical cannabis can help, including cancer, glaucoma and HIV.
Cannabis is an extremely powerful painkiller with very few side effects. This has led to its increasing popularity in chronic medical conditions.
It is reported by PTSD patients that it reduces anxiety during the day and helps them sleep at night.
Can Cannabidiol make patients feel 'high'?
CBD does not cause patients to feel high. This is often misunderstood. Cannabidiol, a component in marijuana, has a remarkable therapeutic potential but doesn't have any psychoactive properties.
It has the same mind-calming effects as cannabis, but without the high.
The component of cannabis that gives the psychoactive 'high' is Tetrahydrocannabinol, abbreviated as THC. The THC component may also be helpful in treating PTSD. It can help with relaxation and sleeping at night. CBD is recommended as a treatment because it reduces symptoms and does not affect daily life.
Health professionals recommend that you combine CBD with healthy eating habits and CBD as a daily activity. For ongoing recovery and good mental health, it is important to have emotional and social support.
Some people argue that post-traumatic stress disorder will never go away. However, CBD therapy, talk therapy and a healthy lifestyle can help to control it.
For post-traumatic stress disorder, the recommended CBD dosage is 1.5%. It will vary depending on how severe the symptoms are at any given time. Because CBD can be found in many forms, it will also vary based on the dosage.
You might have tried treatment with professionals for years with no success. Now you want to try CBD.
Live a Better Life:
.Buy NOW: m
Register to become a CBDSKY affiliate:
.