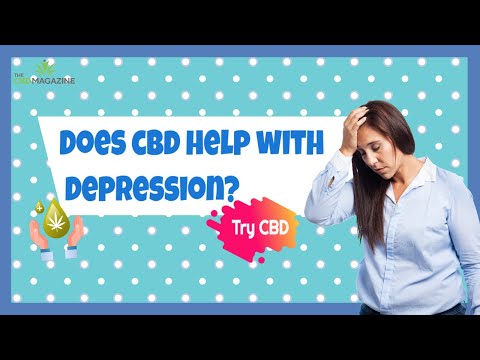 CBD for Depression | CBD For Mental Health

If you or one of your loved ones is dealing with depression, then you know how hard it can be.
This video will help you to come out of the depression
00: 33 How CBD Will help you to reduce depression and stress
01: 01 Benefits of CBD
01: 19 Dosages of CBD For Depression
This mental health condition causes you to feel hopeless, disconnected and affects your self-worth. Depression can make it difficult to sleep, eat, and even go about your daily life.
Although CBD isn't an alternative to therapy, it can be very useful for people with depression.
A 2018 study found that CBD had fast-acting anti-depressant effects. It works by making it easier for your brain to receive and process the happy chemical serotonin.
When you take CBD, it enhances the activity of serotonin receptors, which immediately lifts your mood and lowers your sense of lethargy.
But that's not all. CBD can also help depressed people by lowering their levels of anxiety, and by helping them sleep better. Studies have found that taking CBD could make you feel calmer, more balanced, and also helps to get deeper sleep.
Although this molecule hasn't been approved by the FDA yet, it has fewer and milder side-effects compared to traditional anti-depressants. So if you don't want to take those, CBD could be a natural alternative.
If you want to give CBD a try, then we recommend starting off with a low daily dose, and seeing how your body responds to it. And remember, CBD can't replace psychological treatment, so make sure to seek help if you are experiencing depression.
To find out more, visit /
Facebook: 8
Linkedin: /
Instagram: /
#CBDForDepression #HowtoCureDepression #CBDAndDepression