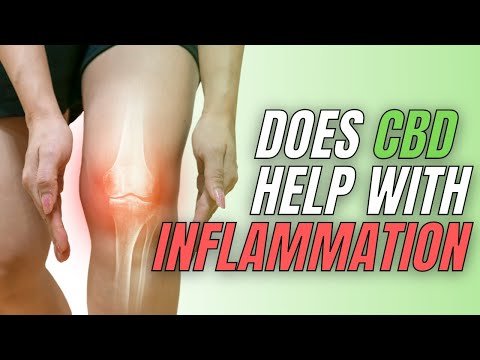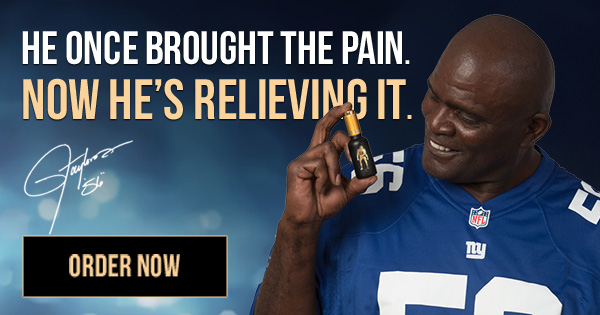 In this video, we break down how CBD benefits people with body inflammation. We show you the proven studies that are backing that CBD helps with inflammation.

Check Out The Best CBD Brands!
x
Inflammation is a complicated process involving many signaling pathways. The body uses signaling molecules called eicosanoids to initiate the inflammatory response. One of the ways CBD can reduce inflammation is by inhibiting an eicosanoid enzyme called COX2. NSAID medications such as Advil and Aspirin also target COX2 in their method of action.
Inflammation, or the inflammatory response, is an aspect of the body's immune response. While short-term inflammation can be protective, chronic inflammation is linked to several diseases, including heart disease, cancer, diabetes, rheumatoid arthritis, inflammatory bowel disease, and Alzheimer's.
Inflammation often goes hand in hand with pain. The most common symptoms of inflammation include pain, heat, redness, and swelling. Typically, inflammation is treated with anti-inflammatory medications, including both non-steroidal anti-inflammatory drugs (NSAIDs) and steroid medications.
Such medications have risks and side effects, however. Some people choose to take a more preventative approach to treat inflammation, such as consuming an anti-inflammatory diet and taking anti-inflammatory supplements. Could CBD contribute to a more natural approach to treating inflammation?
CBD appears to affect a class of molecules important to the inflammation process called cytokines. CBD tends to reduce the effects of pro-inflammatory cytokines, thereby reducing inflammation.
Cannabinoids, including CBD, are believed to be anti-inflammatory. Several studies in cells, rodents, and humans support the idea that CBD may be an effective anti-inflammatory, but more research is needed to determine how it works and the best applications for specific types of inflammation.
What Do The Studies Show?
Research on CBD in animal models abounds and the cannabinoid seems to be able to interact with the immune system, reduce inflammation, and reduce pain from several conditions. Studies date back as far as 2009 but the most recent are highlighted here.
A 2015 review published in Bioorganic and Medicinal Chemistry discussed the anti-inflammatory properties of CBD. The reviewers found that CBD reduces inflammation through several pathways in the body, and represents an effective potential treatment for a range of conditions characterized by inflammation.
A 2016 study published in Clinical Hemorheology and Microcirculation investigated CBD as a treatment for early pancreatic inflammation in diabetic mice. Pancreatic inflammation can lead to diabetes due to an invasion of immune cells that destroy insulin-producing cells. The mice who received 10 weeks of treatment with CBD developed diabetes later than the mice that didn't receive the treatment. CBD-treated mice also showed a significant reduction in immune-cell activity.
A 2017 study in the journal Pain examined the effects of CBD in male rats with osteoarthritis. After two weeks, acute inflammation of the joints was reduced by local CBD treatment applied to the area. The administration of CBD was also found to prevent the development of nerve damage and joint pain.
Research using animal models has shown that CBD may be able to modulate the immune system. While CBD does not have much affinity for the body's cannabinoid receptors, it does affect other receptors and targets. According to a 2018 study published in Neurology, CBD binds to and desensitizes receptors known to mediate pain, sensory perception, inflammation, and body temperature.
While these results are promising and most FDA-approved medication is initially tested on animals, rigorous clinical trials on humans are needed to move CBD from alternative treatment to approved medication.
There is already a large body of scientific literature and anecdotal evidence that supports CBD's potential for the treatment of inflammation.
However, it is critical to remember that many of these existing studies have been animal studies and that human trials are needed to understand more comprehensively how CBD works in humans.
Be sure to check out the description for our favorite CBD brands!