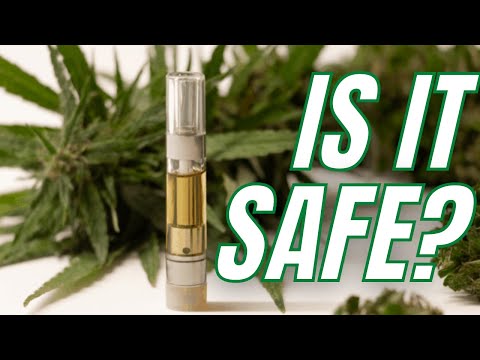 Delta-8-THC is one of the hundred or more cannabinoids known to exist in cannabis, but it naturally exists in limited quantities. With current extraction methods, it's typically not cost-effective to extract from THC-rich strains of cannabis. Instead, Delta-8-THC producers are working with CBD oil.

Check Out The Best CBD Brands!
x
Through an innovative isomerization process, established in 2004, extractors can transform hemp-derived CBD oil into two forms of THC: Delta-9-THC and Delta-8-THC. This chemical manipulation rearranges the carbon atoms within the molecules to transform a non-intoxicating compound into an intoxicating one.
Delta-8-THC is currently legal, but can have harmful reactions if more than one "dose" is taken. It can also be dangerous if a single dose is taken by a child. Reports of significant adverse reactions after adults ingested what they thought was a similar product have been sent to the West Virginia Poison Center.