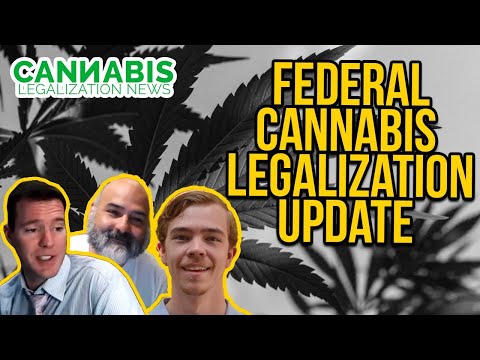 Federal Cannabis Legalization News April 2020
We discuss the four states that are still putting cannabis legalization on the ballot:
1) Mississippi
2) South Dakota
3) New Jersey
4) Arizona
What happens to cannabis bills during a global pandemic? 2020 was poised to be a big year for cannabis legalization but COVID-19 could slow down the progression of ballot initiatives and bills. We're talking to Jared Moffat from the Marijuana Policy Project about how the coronavirus is affecting both the cannabis industry and legalization.
Check out Marijuana Policy Project on their website "MPP"!
Unemployment is at an all-time high. We reached out to friend of the pod, Danielle Schumacher to see if now is still a good time to pivot to the cannabis industry.
50% Off Resume Reviews – Email Danielle at THCStaffingGroup!
Previous guest Chef Jazz from Green Panther Chef explains how they're adapting to coronavirus challenges.
______________________________________________
*Update*
If you're reading this after October 9, 2020, unfortunately, we had to delete all links to outside sources. While Cannabis Legalization News is an educational news show, the very center of many of our discussions is cannabis. Cannabis currently remains federally illegal and YouTube is mandated by federal regulations. We implore you to go to our website "Cannabis Industry Lawyer" and subscribe to our newsletter so you can keep up with all cannabis legalization news. Please always comply with your jurisdiction's cannabis laws. If they delete our channel, we're sorry – we tried to comply but they said we did not.