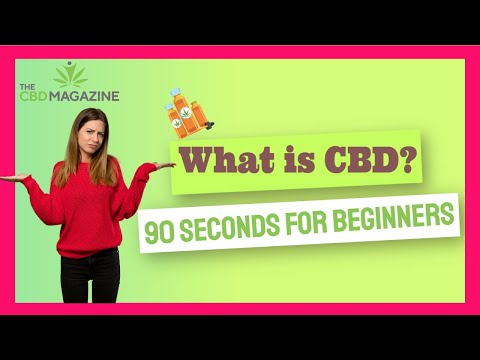 What is CBD? | Everything You Need to Know About Cannabidiol and Its Benefits

When it comes to wellness CBD has the most buzz around it.
But with the meteoric rise in its popularity, confusion about its health benefits and usage of CBD and products has also increased.
So let's understand clearly and precisely what CBD is and how it can benefit you.
This Video contains
00: 28 What is CBD?
00: 37 Forms Of CBD We Can Use
00: 43 Medicinal Properties Of CBD
00: 54 How Does CBD Works?
CBD stands for cannabidiol, which is a chemical compound found in the cannabis plant. When heated, it can affect our bodies. CBD can be used in the form of drops, edibles, topicals, vapes, and many other creative ways.
CBD has many medicinal properties, including treating epilepsy, anxiety, depression, chronic pain, inflammation…the list goes on
So how does CBD work?
CBD has the property to bind certain receptors, called CB1 and CB2, in our bodies.
The Endocannabinoid system that can be found in both humans and pets is responsible for regulating things like appetite, mood, pain, and inflammation in the body.
When we consume CBD, the molecules bind to receptors and activate certain pathways, which gives a boost to our endocannabinoid system, resulting in a decrease in pain, inflammation, and anxiety.
Unlike THC, it won't get you high
The dosage depends on your toleration and severity of the condition.
One good way to test is by trying with a small amount and then progressively increasing the dose until you start getting the results.
For more read /
and also
Visit /
you can also watch 4
Facebook: 8
Linkedin: /
Instagram: /
#WhatIsCBD #CBDBenefits #CBD #Cannabidiol #HowDoesCBDWorks